Higher-Education Roundtable:
Corning Community College
For students like Rebekah Ferguson, Corning Community College is a lifeline to a better future. A single parent who found she needed more than minimum-wage jobs to support her daughter, she's now on track to becoming a certified public accountant.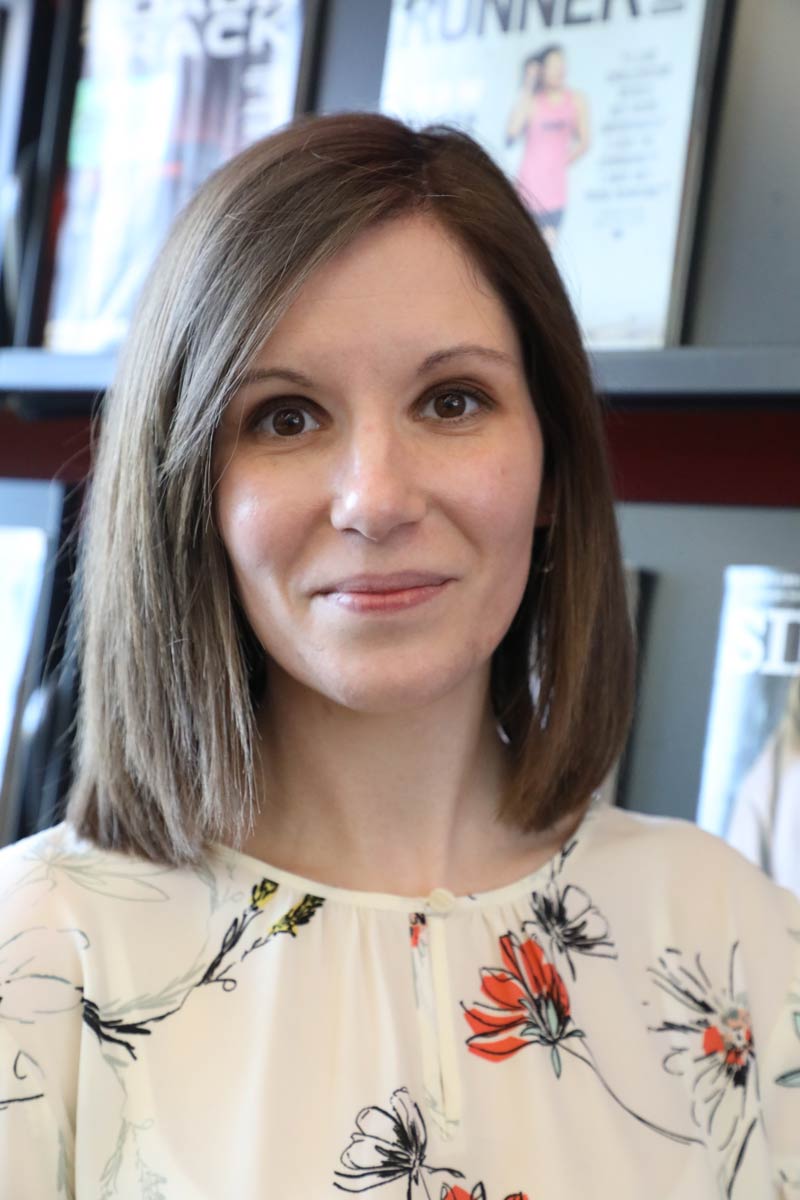 "If it weren't for Corning CC and their online courses, I honestly don't think I'd be able to finish my degree. It's my second chance."
~ Rebekah Ferguson, Corning Community College Student
Marci Sterner, a returning adult student who has always struggled in school, said she is thriving at Corning because of the smaller classes and personal attention from the faculty. "They personally know you and you're not a number," she said. "And I use that Learning Center (for tutors and other support services) every single day."
But success stories like Ferguson and Sterner are at risk, unless the state steps up and starts fully funding community colleges. "The state's been starving community colleges for a long time," said Ryan Hersha, president of Professional Educators of Corning Community College. While state law requires New York to cover 40 percent of community colleges' operating costs, it only covers 28 percent of Corning's budget.
Hersha, Sterner and Ferguson were part of a panel discussion hosted by the union on how important it is for the state to fully fund community colleges. The higher education round tables are part of the union's "Fund Our Future" campaign, which is calling for the state to invest more in public education, from pre-K all the way through college.
"We have a lot of work to do in the next three weeks as the Legislature works on the state budget," said NYSUT President Andy Pallotta. He said NYSUT is calling for an increase in community college aid, plus a new funding mechanism to insulate colleges from any enrollment declines. "We're fighting for you."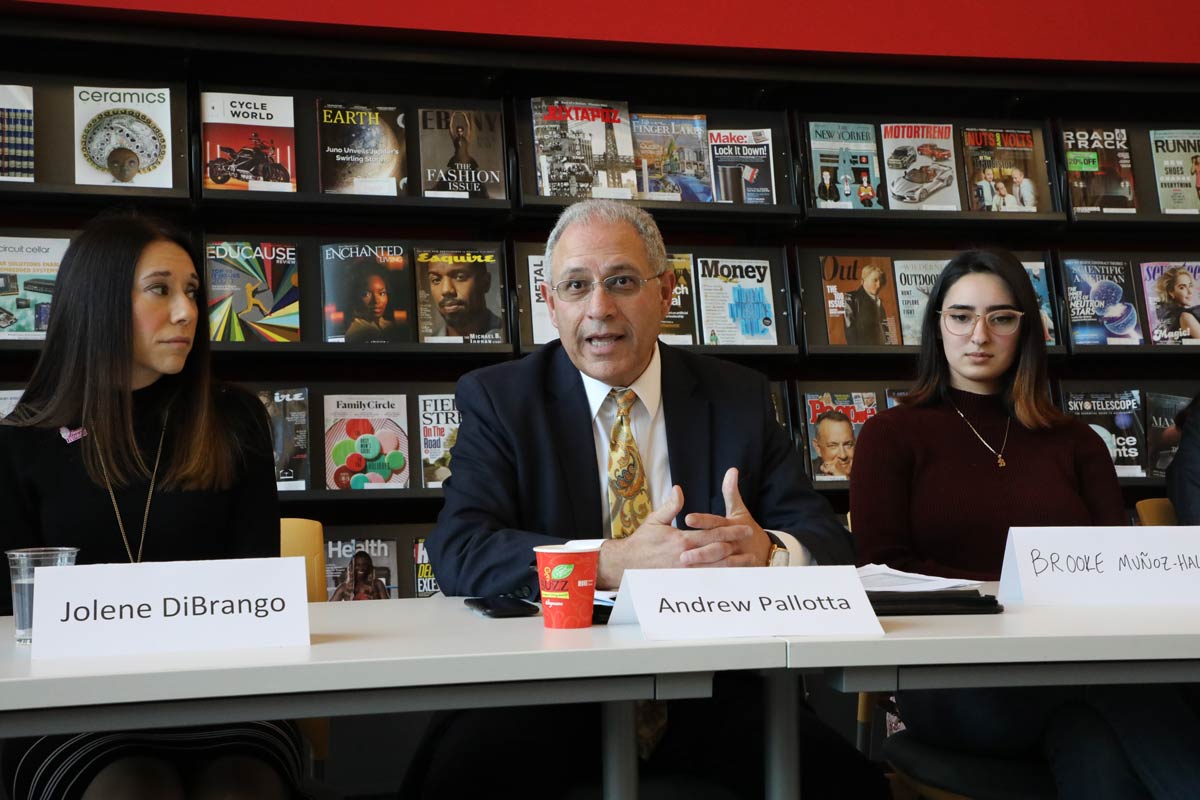 NYSUT President, Andy Pallotta addresses students and faculty at Corning Community College.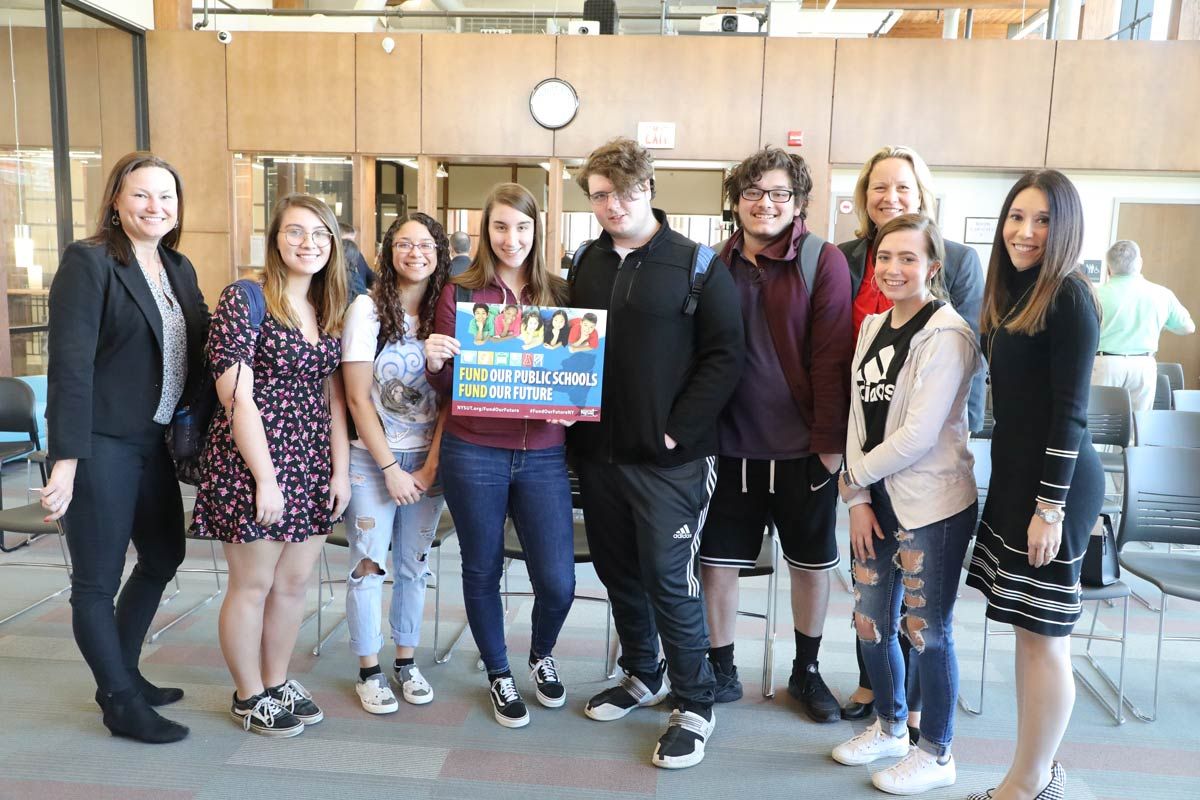 NYSUT Executive Vice President, Jolene DiBrango (right) joins students at Corning Community College to discuss the need for funding.
Both students and faculty members at the round table poignantly made the case for more higher education funding — and put a face on what funding cuts mean. Bionca Conklin, a student-athlete, said she is looking at transferring because Corning is no longer offering its radiology program. Shane Lehman, a P-Tech student at Corning High School, said taking courses at Corning have given him a tremendous head start on a career in the public health field.
Raneida Brown, a student with special needs who has benefited greatly from support programs funded through a federal grant, is worried about her future since the program is being discontinued.
Students and faculty were asked what they would tell the Legislature and governor about the need for full funding.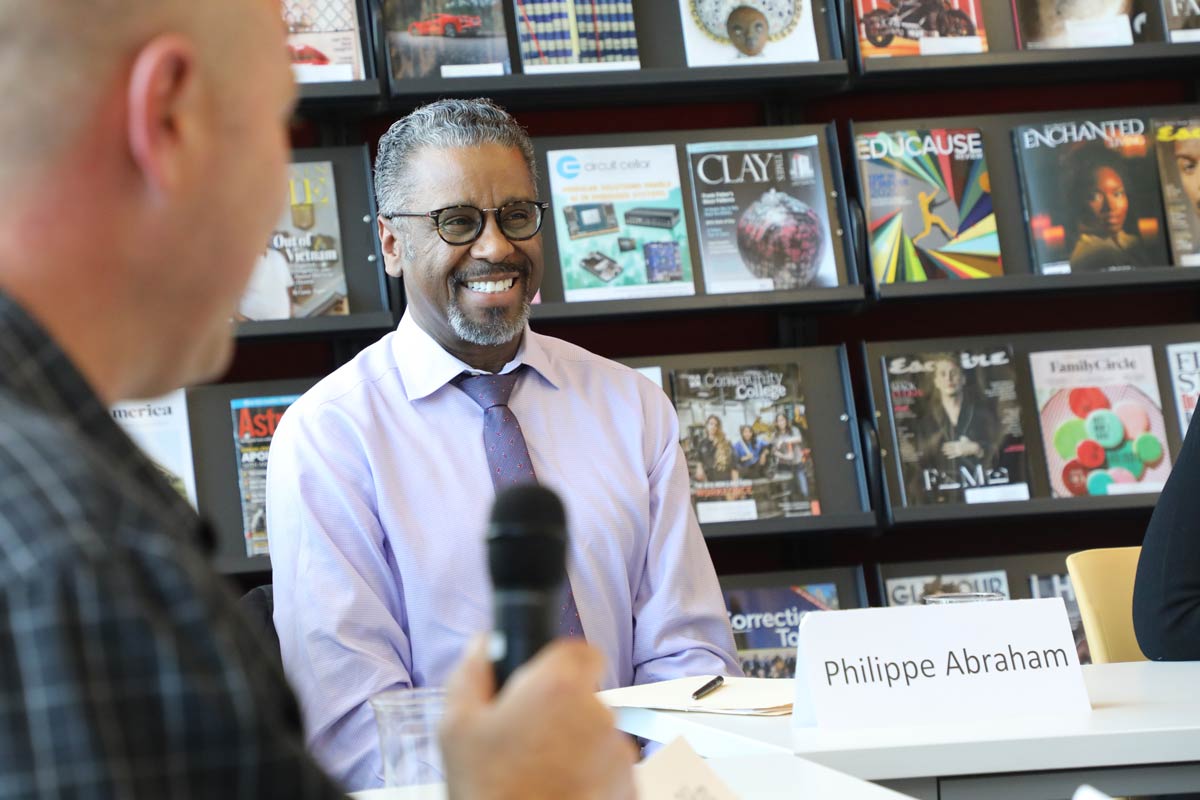 NYSUT Secretary-Treasurer Philippe Abraham joins in the conversation with students and professors at Corning Community College. He calls equitable education funding "the social justice issue of our time."
Jennifer O'Hara, an instructor in the business department, explained how many students she encounters are facing challenges involving family difficulties, homelessness, hunger or transportation problems. But they persist because they they have support, O'Hara said. "If the state isn't providing adequate funding, the support isn't there and persistence goes down."
O'Hara also noted the tremendous role colleges play in their communities, such as providing enrichment classes for senior citizens.
Until last year, online courses were limited to 12 students, but that (class size) cap has doubled, said economics professor Robert Kephart. "As funding goes down and caps go up, it makes it hard for me to have personal interaction with my students."
Ferguson noted that community colleges set students up for future success. "Isn't that what the governor would want?" she asked. "To have success stories?"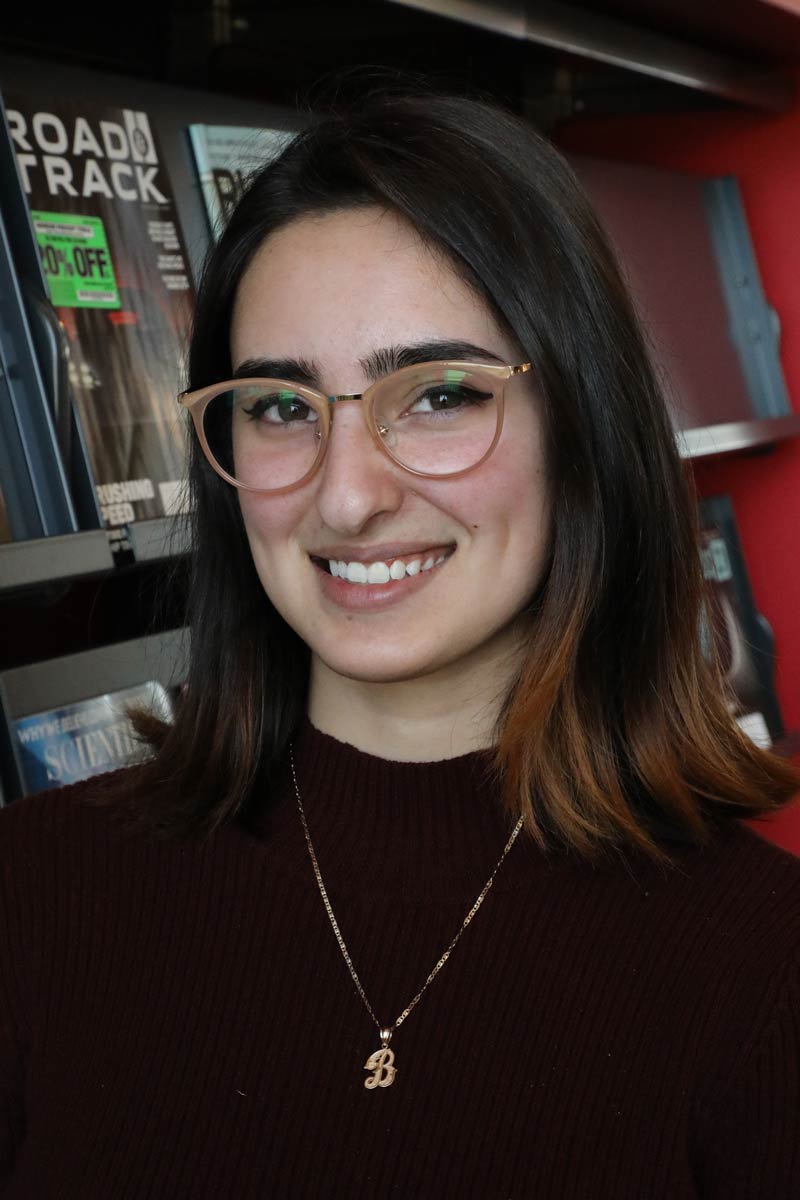 "Everyone sitting in this room is our future. Higher education funding is truly funding our future."
~ Brooke Munoz-Halm, president of the student government, Corning Community College
"We know that a well-rounded education is the social justice issue of our time," said NYSUT Secretary-Treasurer Philippe Abraham. "NY needs to educate all students so they can strive to attain their full potential."
"The state needs to step up and finally fully fund public education," said NYSUT Executive Vice President Jolene DiBrango. "This has been such a powerful conversation."
---
Words | Sylvia Saunders
Images | Andrew Watson
---