Monroe County
AMOUNTS OWED IN FOUNDATION AID:
Brighton School District: $8.4 million
Rochester City School District: $86.1 million
Rochester Teachers Association President Adam Urbanski walks through the halls of School 2 in the city, taking it all in. It's an elementary school now. He taught here from 1978 to 1981, back when it was a high school.

Asked how the school compares now to back then, he thinks for a moment. Then, he says he's struck by a few things: the lack of resources, the aging of the building and the current air of despair.

Hard times have hit Rochester.
Massive financial constraints have led to deep midyear layoffs that have decimated the district. And if that weren't bad enough, Rochester schools are now owed $86 million in state Foundation Aid — money that could help the beleaguered district fill critical staff positions, provide children the resources they desperately need and ease crowded classrooms.
"We are treading water right now," said Urbanski. "Without additional funding, we may not even meet payroll."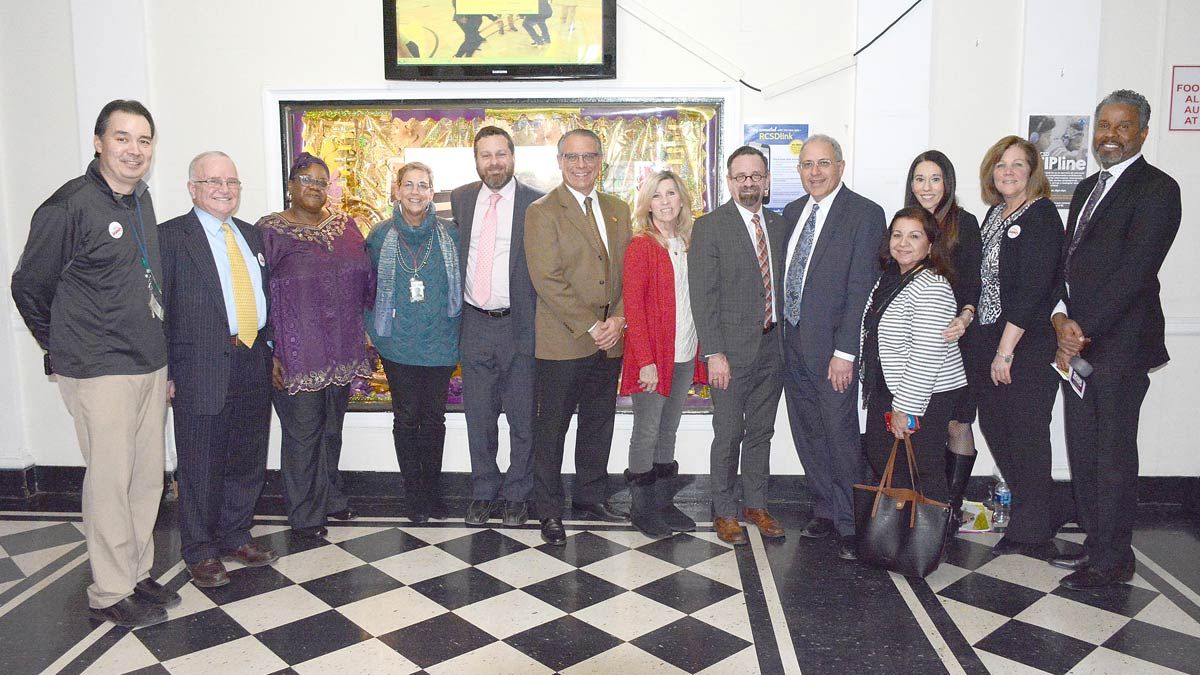 NYSUT officers visited schools in Rochester, and in the suburban district of Brighton, as part of the union's ongoing Fund Our Future bus tour which aims to call attention to the state's failure to appropriately fund New York's public schools. Across the state, 400 districts are owed $3.4 billion in Foundation Aid. NYSUT also aims to highlight the need for other state revenues to combat educational inequality.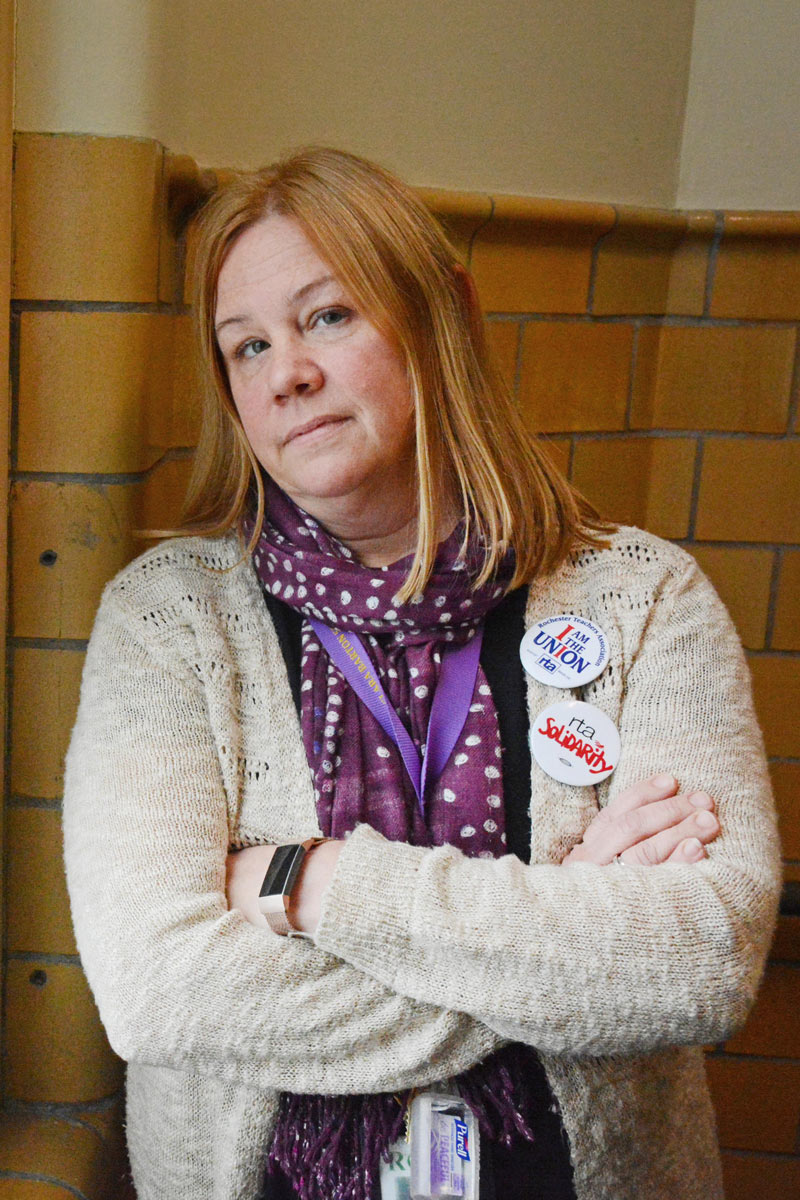 "The switching of teachers out of positions; losing teachers to other buildings — kids lost a lot of support."
~ Kristine Elliott, teacher, School 2, Rochester City School District
"Since the cuts, some kids have not been themselves," said Kristine Hooker, a teacher aide at School 2.
Teachers are struggling to regroup, too.
"We are doing more with less ... our students need more intervention ... we need programs, text books. We are missing bits and pieces," said School 2 teacher Laurie Marsocci.
Problems are different in Brighton. But educators are no less concerned. Staff there is being lost to retirements and there's no money to fill positions. Music, art and sports programs are threatened. So too are essential clubs and organizations that help to keep kids engaged — especially those at risk.
"There is a historic legacy of underfunding here," said Maranne McDade Clay of the Fight for Brighton, a pro-public education community group.
McDade Clay said one of the largest fallouts from the chronic underfunding has been the district's inability to hire new teachers to replace retired staff, adding that's adversely impacted Brighton's ability to diversify its teaching staff.
"And the tax cap has compounded the problem," she said.
Brighton is owed $8 million. The shortfall, said Brighton Teachers Association President Judy Wegman, "is becoming a significant challenge" to educators.
State Foundation Aid, said Brighton Schools Superintendent Kevin McGowan, was "not supposed to be a Hunger Games." Yet, faculty members in Brighton said there is a never-ending sense of fighting every year to ensure programs survive.
Brighton art teacher Lisa Jordan said "creating art allows children to find their voice. We can't take that away." Brighton School Counselor Lance Mitchell, meanwhile, is concerned about the elimination of clubs and other organizations that keep students engaged in their education — especially those who don't participate in sports.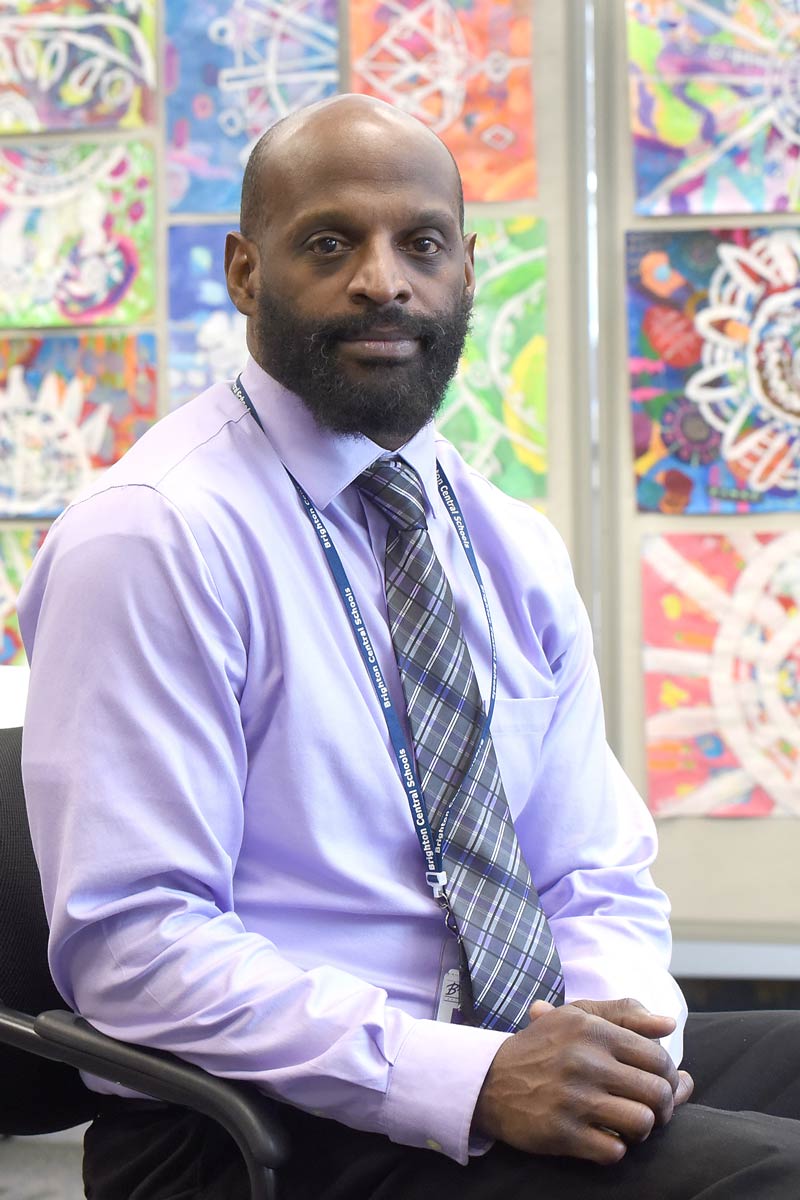 "A connected student becomes an engaged student and an engaged student has the potential to thrive."
~ Lance Mitchell, school counselor, Brighton School District
As lawmakers at the Capitol negotiate the 2020–21 state budget, NYSUT is waging a fierce advocacy campaign to increase state school aid by $2.1 billion. The union backs a progressive tax plan to raise revenues through the passage of new taxes on billionaires and ultramillionaires in New York state, ensuring they pay their fair share.
NYSUT — which besides Brighton and Rochester has already brought its bus tour to schools in the Capital Region, Southern Tier, Westchester County, Long Island and New York City — will continue visiting districts throughout the state well into February.
"The state needs to come up and meet its obligation to every child in this state," said McGowan.
Rochester teacher John-Martin Cannon agreed.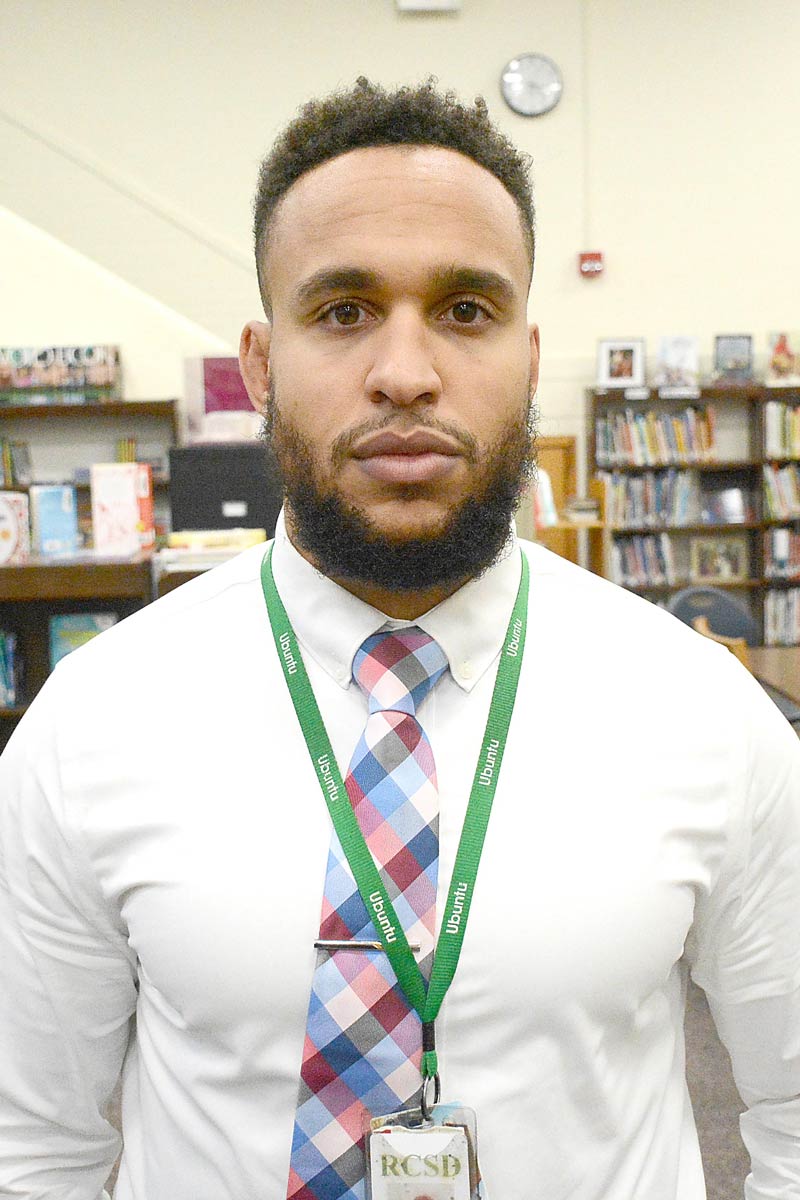 "It happens time and time again. Our most vulnerable population of students never get the resources they need. We have to stop politicizing our students' futures. If not education, then what? We have enough money for prisons, but we don't have enough money for schools?"
~ John-Martin Cannon, teacher, Rochester City School District
---
Words | Matt Smith
Images | Dan Cappellazzo
---