IS181 Pablo Casals School
&
PS5 Ellen Lurie
District: New York City
Amount Owed in Foundation Aid: $2.1 billion
Teacher Amy Byrnes left a career in richly resourced private schools because she felt a "calling to public service and to close the gap," she said. She landed at IS181 Pablo Casals School in the Bronx, and she's glad.
Even so, she sometimes breaks down in tears at the end of the day, and wakes up in the middle of the night.
"I knew what had to be done, but sometimes I felt I wasn't able to do all that I needed to do to set these kids up for success."
The bright and colorful halls are full of student art and smiling faces, but the atmosphere belies the fact that IS181 is owed $925,000 in state Foundation Aid this year, nearly 10 percent of its budget. The shortfall takes a heavy toll.
Teachers have no time for lunch, or breaks. They work morning, noon and night, and weekends.
"We are 1,000 percent for the kids," Byrnes said. "This is my seventh school, and I've never felt this stretched. … Find the funding, find the extra employees."
Employees describe the school in Co-Op City as "a family," and the whole place reflects a unity of purpose.
"We do what needs to get done," said teacher Kathryn Hyland, "and I can say everyone in the school is doing that. (Our students) have every need and we serve every need."
United Federation of Teachers Chapter Leader Vanessa Dierking said, "We all wear multiple hats, and we have been since the dinosaur age. But it feels like now we're wearing multiple gloves and multiple scarves, too. … Full funding would allow full staffing."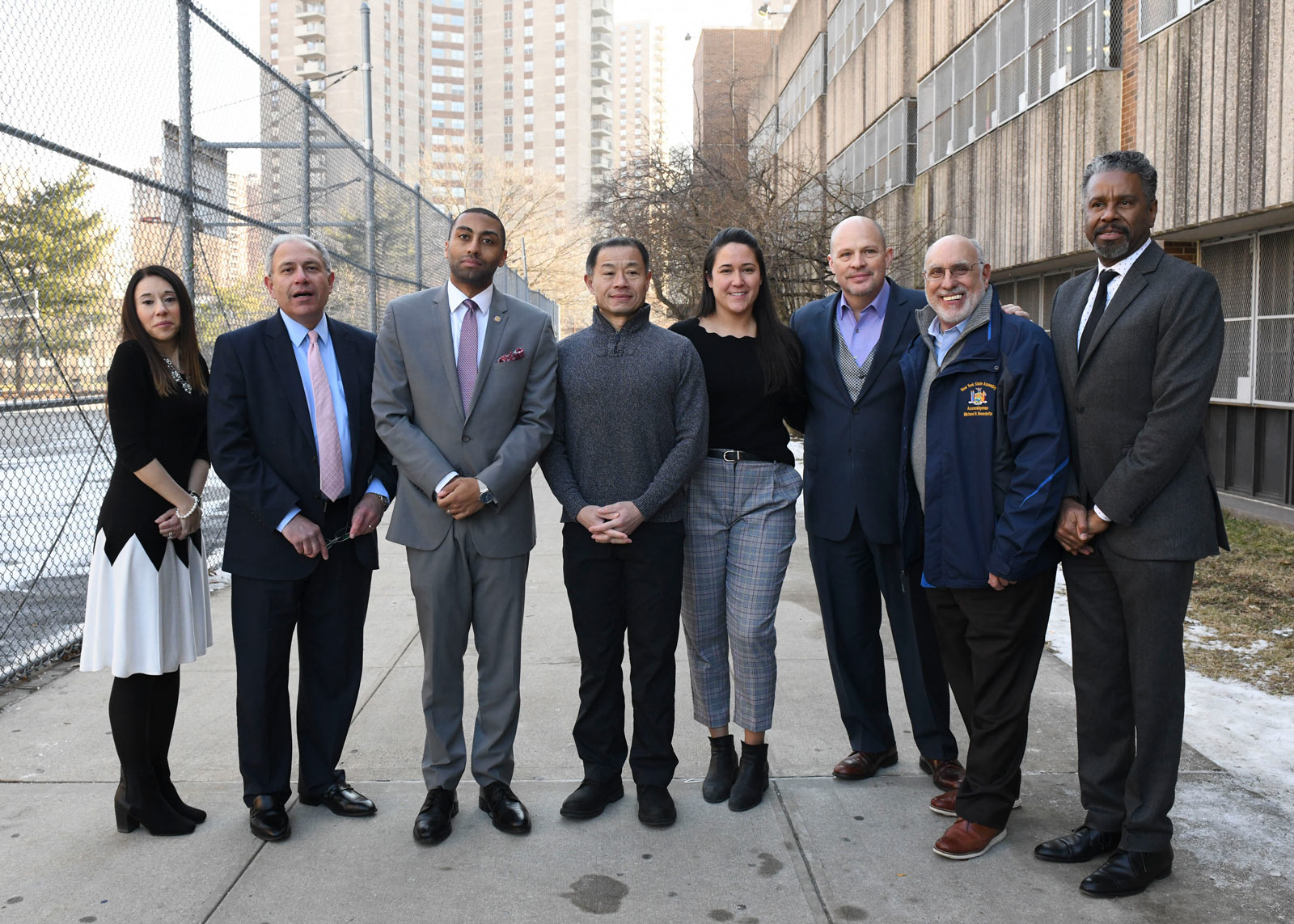 Assembly Education Chair Michael Benedetto, a former teacher in Co-Op City, said, "These are serious times, and schools need all that we can do for them."
"Once again, people are playing games with our children's future," said UFT President Michael Mulgrew. "This has already been decided in court," he said, referencing the 2007 decision that resulted in the Foundation Aid formula.
"The children of New York City and more than 400 districts are getting shortchanged by the state of New York."
As a member of the state Educational Conference Board, NYSUT is calling for a $2.1 billion increase in state aid in the 2020-21 budget, including the first part of a three-year phase-in of the $3.4 billion owed statewide.
NYSUT supports new taxes on the ultrawealthy to generate the revenue needed to fund public education from Pre-K through higher ed, health care, housing and transportation.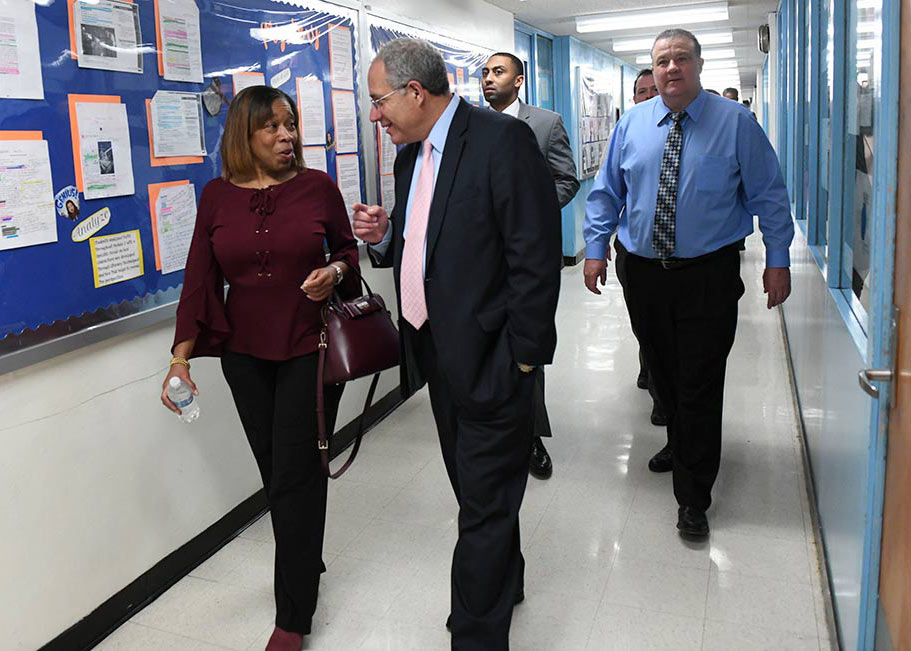 NYSUT President Andy Pallotta shares a moment with UFT Borough rep Alice Cooper Jackson on a tour of I.S. 181 in the Bronx.
The Fund Our Future bus tour rolled into the Bronx this morning to draw attention to the severe impact a lack of state funding has had on schools statewide. New York City is owed $1.1 billion in state Foundation Aid. Overall, more than 400 school districts in the state are owed $3.4 billion, according to the foundation formula.
This afternoon, the Fund Our Future tour rolled over to PS5 Ellen Lurie school in northern Manhattan. The school is owed $635,000 in state aid that it needs to hire essential 1-to-1 tutors and to fund music and other pressing needs.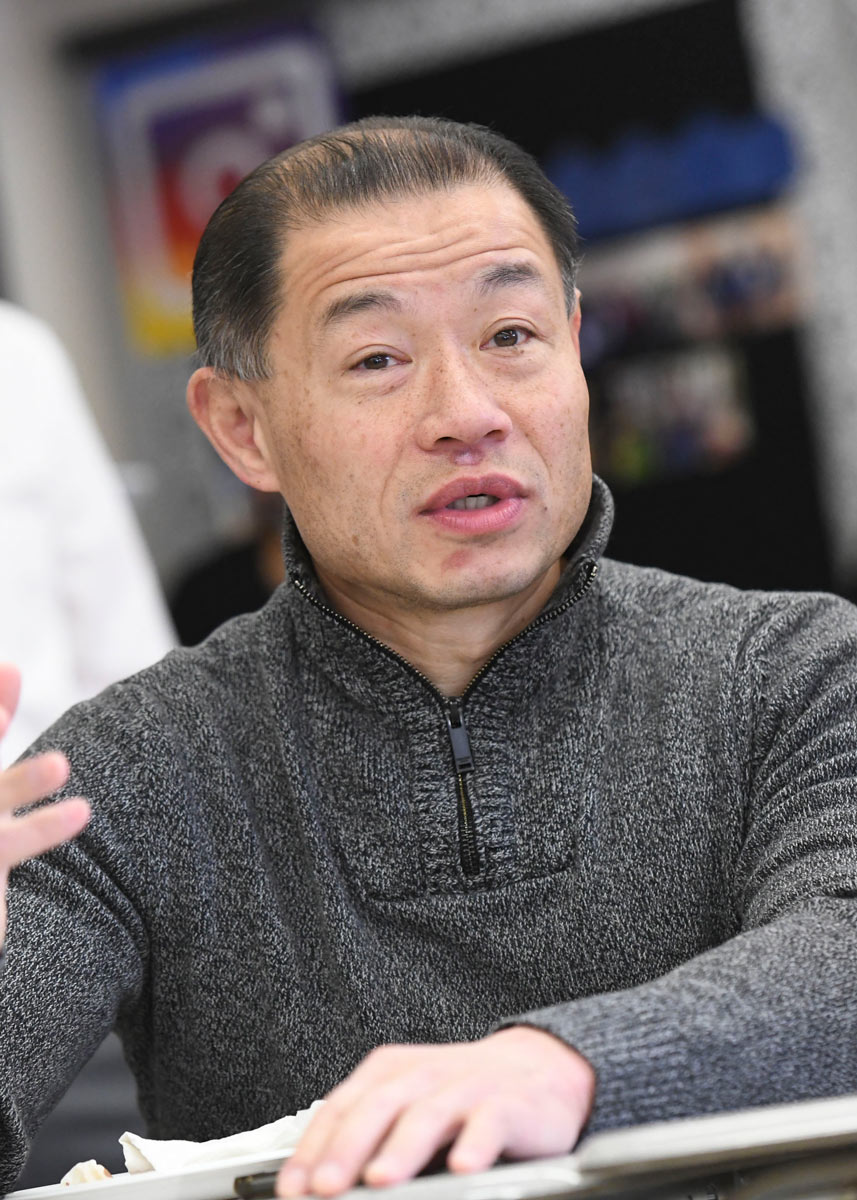 "This is a great school, but it could be so much better if it got the money that was mandated for it. We call upon the governor and the legislature to fully fund Foundation Aid."
~ Sen. John Liu, D–Queens
"Foundation Aid is not working," said NYSUT President Andy Pallotta, "not because of the formula, but because the formula has never been fully funded."
State Sen. Jamaal Bailey, D–Bronx, a graduate of IS181, joined the tour. He said he saw equipment that was new when he was a student 24 years ago, is still in place.
"Education matters," he said. "It is the great equalizer. I stand with NYSUT and UFT" to demand full funding of Foundation Aid.
"The next senator from this district could be in this school right now, and they deserve better."
Sen. John Liu, D–Queens, a member of the education committee, also joined the tour.
"This is a great school, but it could be so much better if it got the money that was mandated for it. We call upon the governor and the legislature to fully fund Foundation Aid," he said.
---
Words | Ned Hoskins
Images | El-Wise Noisette
---